The Kingdom attracts foreigners and sets conditions
Starting September 1, it will be possible to apply for the new Long-Term Resident ("LTR") Visa – a cheaper option than ever before! For a one-time fee of 50,000 THB, or about 1,300 USD, "high potential" foreigners will get a 10-year residence permit. In addition, the individual income tax of visa holders will be more than cut in half to as low as 17%.
However, like so many other initially very advantageous schemes, there remain hurdles to be jumped. The offer is targeted to four groups of people:
"High Skilled Professionals",
are the first category of individuals to whom Thailand grants 10-year residency.
However, the applicant must have made at least $80,000 in both of the last two years and must be working in certain targeted industries. There is a list of these, which includes, for example, energy production, environmental technology and robotics.
If the expert comes without evidence of such a salary of 80,000 USD per year 40,000 USD per year and a master's degree or correspondingly proven expert knowledge will also be sufficient.
An increasing number of talented professionals from Europe are striving to work in Thailand and Southeast Asia. They hope for a career – often for European based companies – in a striving and less bureaucratic region. Yet not everyone is accepted. But Thailand is creating new opportunities for elites. Book a free consultation via the green button below.
"Remote Workers",
or so-called "working nomads" can also stay in Thailand when employed abroad and earning 80,000 USD per year. If it is less, the applicant needs to prove a Masters or higher Academic Degree or be a holder of a patent or other intellectual property.
There is one catch, however: the foreign employer must either be listed on the stock exchange or have a combined turnover of at least USD 150 million in the last three years.
"Wealthy Pensioner",
can also have hope for obtaining this 10-year visa. They must be over 50 years old and receive an annual pension of $80,000 or more.
To already draw such a pension at the age of 50 might be a challenge for Westerners who were not born with the "golden spoon in their mouths".
Under certain circumstances, however, a pension starting at 40,000 USD per year may be all they need. In that case, however, the retiree must have invested an additional USD 250,000 in Thai government bonds, company shares or real estate.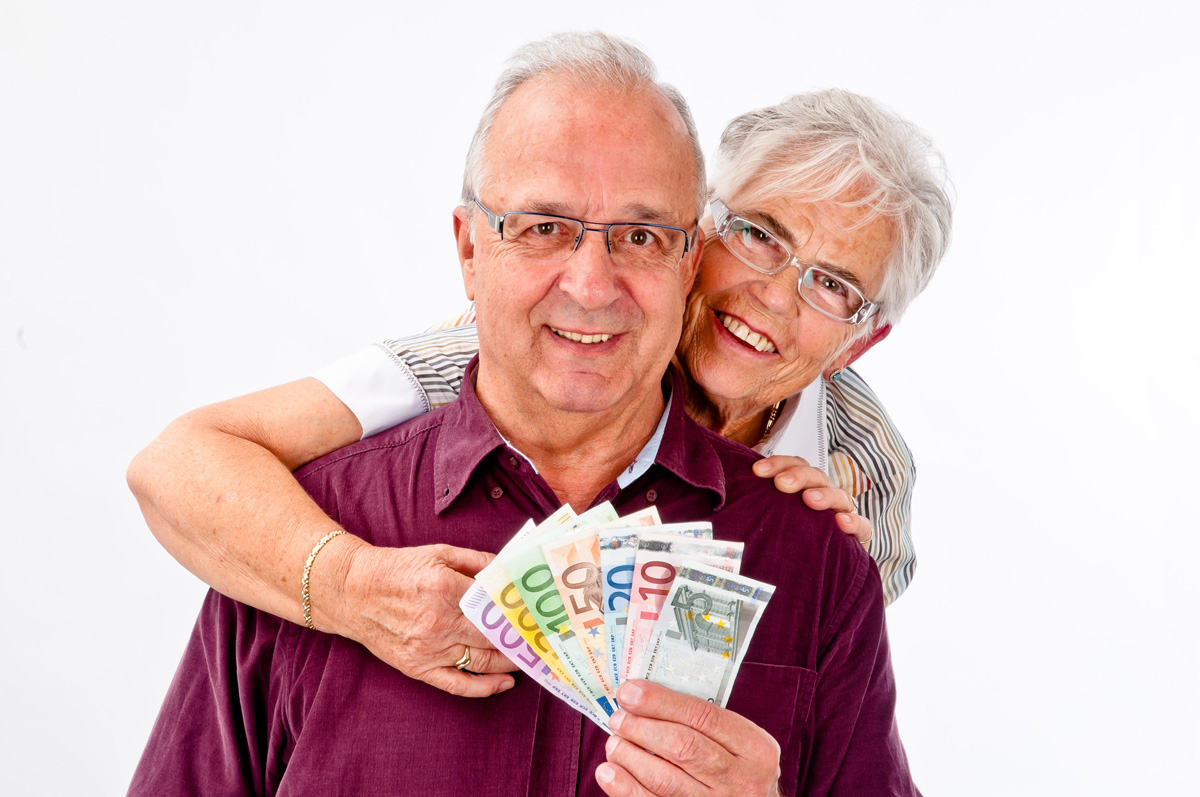 Thailand also offers ideal conditions for the retired. At the beach or in the somewhat cooler North: Retirees are welcome and are granted a visa upon proof of a minimum pension. For particularly well-off retirees, Thailand now even offers a 10-year visa. Get advice and book a free appointment via the green button below this blog.
"Wealthy Global Citizans",
with over one million USD of proven assets are made welcome by this Visa. However: half of the money, 500,000 USD, is required to be invested in Thai government bonds, personal company shares or real estate (permitted for foreigners).
The Foreign Business Law, according to which foreigners cannot acquire land ownership, remains unchanged.
VIP treatment awaits the "rich in success"
VIP treatment is waiting for those who jump over these hurdles: In addition to the 17% reduced maximum income tax, one already arrives on the fast track at the airport, has only once a year to submit his report to the Immigration Department and the Thai employer also does not have to hire four Thai employees in order to acquire a work permit for him.
However, the applicant must also purchase a medical insurance for Thailand or quickly deposit a 100,000 USD security.
Our conclusion:
At first glance, the new visa scheme seems interesting for the above-mentioned target groups. On closer looks, however, the vast majority of the target groups are probably excluded.
And it will remain to be seen whether Thailand will achieve its declared objective of attracting one million millionaires to Thailand.
All others are left with the consolation that any hardworking foreigner, well-supplied retiree, and the breadwinner of a Thai family can obtain an annually renewable visa in a very beautiful and friendly host country even without a VIP reception at the airport and millions in his suitcase.
The Sanet Group offers comprehensive management consulting as well as assistance with legal matters, such as applying for a suitable visa. Book an appointment for the free consultation here.