As Sanet ASEAN ADVISORS we have accompanied numerous direct investments in Thailand, Southeast Asia and China. After almost 20 years of experience, we know how to develop and implement a strategy. We respect the fact that every company has to follow its own individual path.
Therefore, it is our task to ask the right questions for your strategy development. The right answers are best found by you as the manager of your company.
Sanet ASEAN ADVISORS are your loyal pilots and companions through your project from strategy workshop to project organization to practical implementation on site.
Nobody knows your business better than you do. We help with our experience from numerous projects of internationalization to Thailand and Asia. Together with you we define the motives and goals for the project, work out a schedule with milestones, determine the internal requirements for the project management and prepare a first budget.
It is not uncommon for us to work with management on decision-making documents for the company's governing bodies.
After the workshop, the next step is to check the feasibility. The criteria were defined together in the workshop.
The choice of the right region must, for example, examine and evaluate the logistics, proximity to suppliers and customers, the labor market and the infrastructure in the vicinity of the location.
After that, the selection of the land is significant. Is the land flood-proof during the rainy season? Does the land still need to be filled in at great expense? How deep do the foundations need to go, which easily account for 30% of the construction price. Sanet has been evaluating land for almost 20 years and knows the "pitfalls" of the search and the quality of industrial park operators.
The Sanet ASEAN ADVISORS know from almost 20 years of experience which internal hurdles can stand in the way of a speedy and smooth investment. We give the management important hints, what made our investors particularly successful in the project organization, or also which internal problems sometimes stood in the way.
But even when it comes to implementation, Sanet does not leave you alone. We know, for example, how the tendering should be done in Thailand, we arrange service providers and the construction supervision. We are there for you until the start of production (SoP).
Sanet provided reliable and committed support for our investment in Thailand, from strategy development to tendering for the construction work. Even today, I still feel a friendly bond with the team.
We included Sanet in our strategy for Asia at an early stage. Even if something didn't go according to plan right away, we could still rely on Sanet. That's how we still maintain good relations today, even years later.
Producing in Thailand and the ASEAN countries
Contact us if you are planning to invest in the ASEAN Economic Community (AEC). We will be happy to visit you for an initial non-binding informational interview.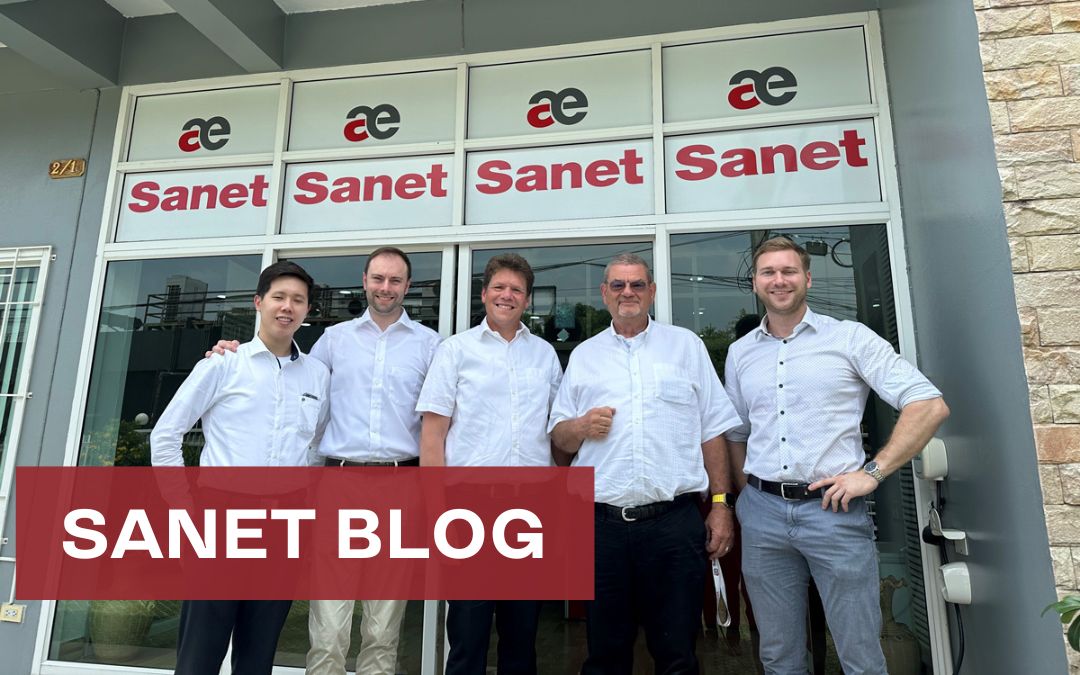 • Cooperation with Bodo Möller Chemie • New business unit with IT-M • Sanet as a guest at BOI