Thailand in pole position for the race seeking investors?
Just as in Formula 1, it's the overall package that makes the difference
In Formula 1, one speaks of the best "Overall Package" in a race car as a decisive prerequisite of championship-winning performance. In other words, it's not simply a question of the driver, the best chassis, most powerful motor or the most suitable strategy in a race. Rather, everything has to "fit" in order to bring a team right to the front. It is similar in the economy.
An Economy needs not achieve first place in each and every field in order to succeed in global competition. Instead, it is essential to be among the fittest in all key areas and to eliminate weaknesses to achieve a top position.
This is where Thailand definitely stands well for investors given the new conditions of the " Post-Covid" times. Considering those basic criteria being always and at any time essential for investors, then Thailand is in a strong position already here on all aspects:
Read the press article on investing in Thailand.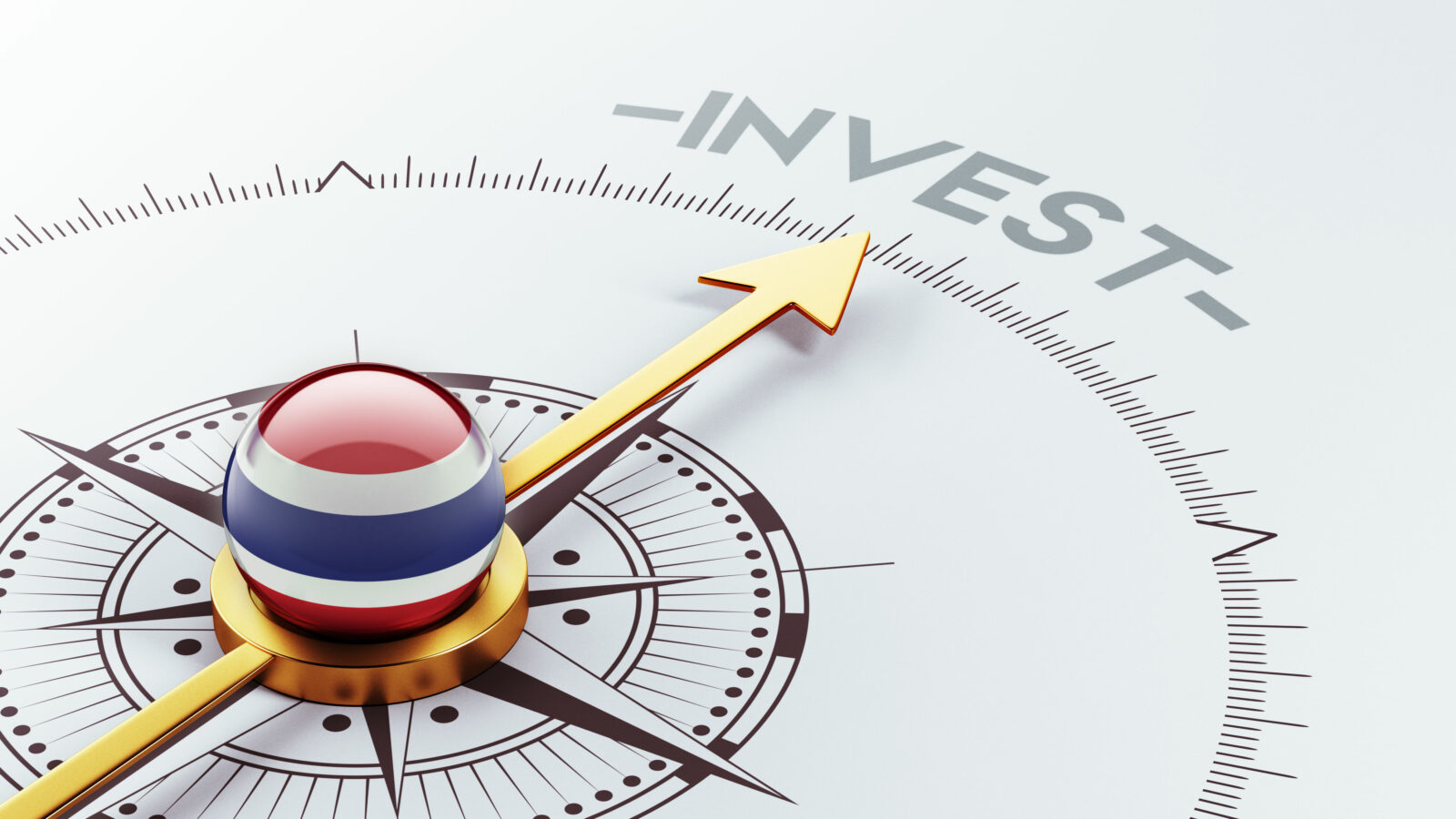 After the longstanding German industrial trend to invest in China, skepticism is now spreading. The Investment Compass is clearly pointing towards Thailand and Southeast Asia: Support instead of obstruction, duty-free delivery to China with no expensive and risky production there, tax exemption for many years instead of export taxes, and altogether good framework conditions speak in favor of the Kingdom.
CREATING CAREERS – the very Special Recruitment Agency in Thailand
"Class not Mass" determines the recruiting process by the Sanet Group Affiliate.
There are numerous staffing agencies in Thailand. But very few of them have the reputation of delivering 80% of their recruits on a long-term loyalty to their new employer. The key to this is the process of selection.
Collecting, evaluating, and sending out resumes is something pretty much every agency can do. Very rarely, however, an intensive dialog with the client starts as early as with the definition of a search profile. Yet, this is where the pre-decision falls as to whether the candidate and the soliciting enterprise are ultimately a perfect match.
Now, it is the screening process that becomes the key. Not only the skills and experiences required are investigated intensively and summarized in reference sheets using state-of-the-art "traffic light" designs.
Moreover, some 30 criteria and "soft facts" will be examined in customized procedures: Motivations and the history of loyalty to the previous employers are just as much in focus as are private family circumstances and logic of career development and goals. The candidates' response to specific anticipated situations in their new job are discussed together with them. Overall, the wheat is carefully separated from the chaff at an early stage.
Under the supervision of Supaknut (Fah) Putsarapun, Head of Recruitment at CREATING CAREERS, the very special recruitment agency of the Sanet Group designed a screening process that is particularly specialized for long-term loyal collaboration between European medium-sized businesses and loyal, well-educated Thai professionals.
Contact: recruiting@sanet.co.th
Only 4-6% of candidates usually pass the intercultural interviews, of which the essential content is recorded in minutes and presented to the client with a detailed recommendation.
As a result, Sanet has once again been able to fill a total of 15 positions for Sales Engineers, IBN Engineers, IT Sales Representatives, Marketing Consultants, Accounting Managers, Management Assistants, Mechanics and Analysts in recent months.
Contact CREATING CAREERS via recruiting@sanet.co.th for more individualized information.
Brasseler to open Sales Center in Thailand in 2022
German medical technology enjoys high reputation in the Kingdom
Sanet is proud to feature a Business Unit representing the Sales Center of Gebr. Brasseler, a leading company in the dental industry, starting off in January 2022.
Brasseler is an internationally renowned producer of medical equipment that enjoys the highest recognition within the field of dentistry under the brand name "Komet" in more than 100 countries around the world. Brasseler instrumentation is used also in surgical applications as well as in the jewelry industry. High-precision products of premium quality are the distinguishing hallmarks of the assortment derived from Brasseler's own research, development, and manufacturing operations.
Following the USA, France, Italy and Austria, the German company will now also be in close proximity to customers in Thailand through a Business Unit at Sanet and will distribute the products of its 1,400 worldwide employees.
IHK Webinar "Thailand Market Update and Practice"
Chamber of Commerce Mittlerer Niederrhein, GTAI and Sanet jointly provide information
An exciting informative webinar is on the agenda at the Chamber of Commerce and Industry "Mittlerer Niederrhein".  Jörg Raspe, the chamber's expert for foreign markets and foreign trade practice, has managed to engage Thomas Hundt, Director Thailand, Cambodia, Laos and Myanmar of the GTAI, and Dr. Gunter Denk, founder and Chairman of Sanet ASEAN ADVISORS, two absolute experts for economy and business in Thailand.
Topics of the Webinar on November 9, 2021, 10.00 h CET, will be
The current economic situation in Thailand
Challenges arising from Corona
Opportunities for German companies
Framework and challenges for a market entry respectively using Thailand as a Regional Hub in Southeast Asia.
Click here for free registration