Brückner: Grand Opening of a Rapidly Growing Subsidiary in Thailand
Sanet has assisted the company in its success launch in Thailand since 2020
"Brückner Lines" are almost a generic term worldwide for cutting-edge film stretching machinery. Hardly any product, from bottles for drinking water to pharmaceutical packaging, can do without these special films produced by Brückner machines which often have a length of well over 150 meters.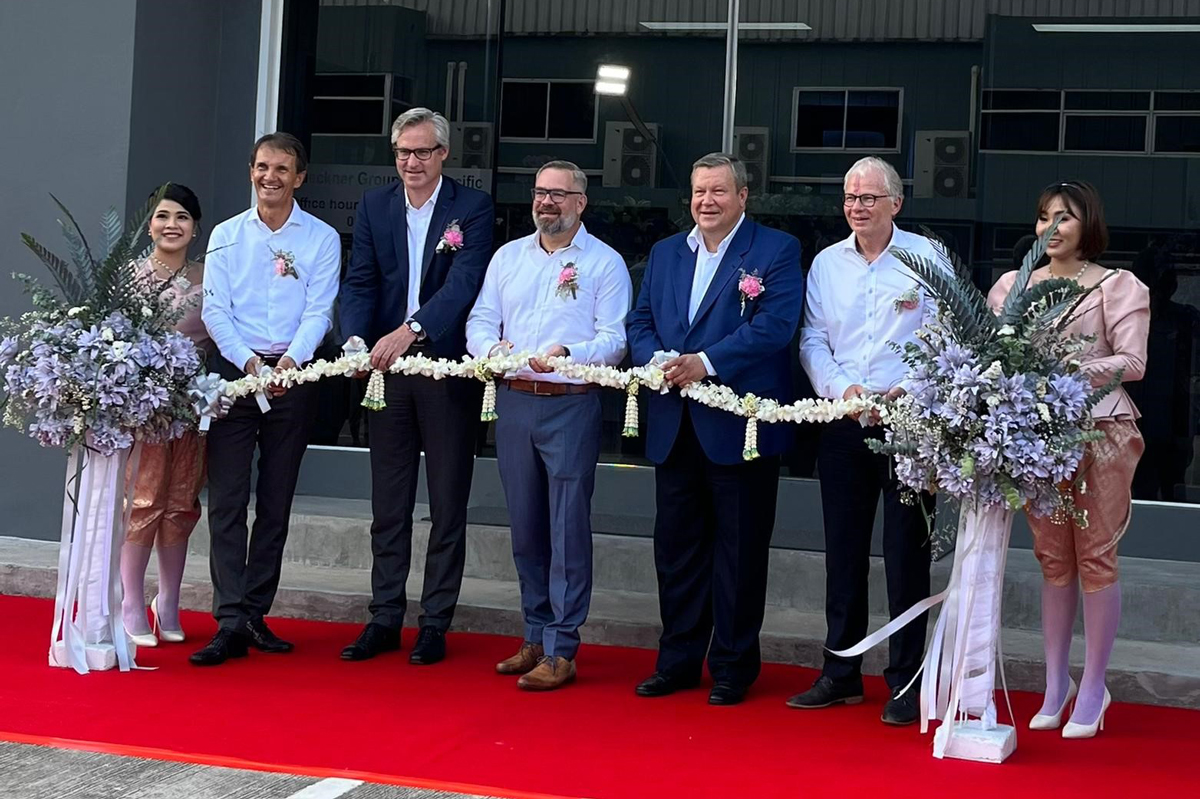 Along with Thai Managing Director Walter Ströder (center), Group Owner Moritz Brückner (2nd from right), Group CEO Dr. Axel von Wintersberg (2nd from left), COO Helmut Huber (far right) and CEO Servtech Markus Geschwandtner (far left) cut the ribbon for the Grand Opening Ceremony of the new subsidiary Brückner Group Asia Pacific. 
All together they thus opened a rapidly growing company in the Thai tradition with the blessing of Buddhist monks and numerous guests from the world of business.
In 2020, Brueckner' Managing Director Helmut Huber approached the Sanet Team in Bangkok. It was soon agreed to closely cooperate on selecting the most suitable investment country in Southeast Asia and on setting up a subsidiary in the most appropriate way.
At the turn of 2021/2022, they were ready: a BOI-supported entity was established at WHA-Industrial Estate and became operational. In the following, Sanet continued to support the well-versed Managing Director Walter Ströder by recruiting a powerful management team and well-chosen engineers to support the commissioning of new machines and the revision of existing ones from Thailand all over the world.
It may be considered a particularly special honor and a symbol of the significance of this investment that Brückner Owner Moritz Brückner and his wife were present at the Grand Opening on February 20, 2022, in Pluak Daeng, Rayong.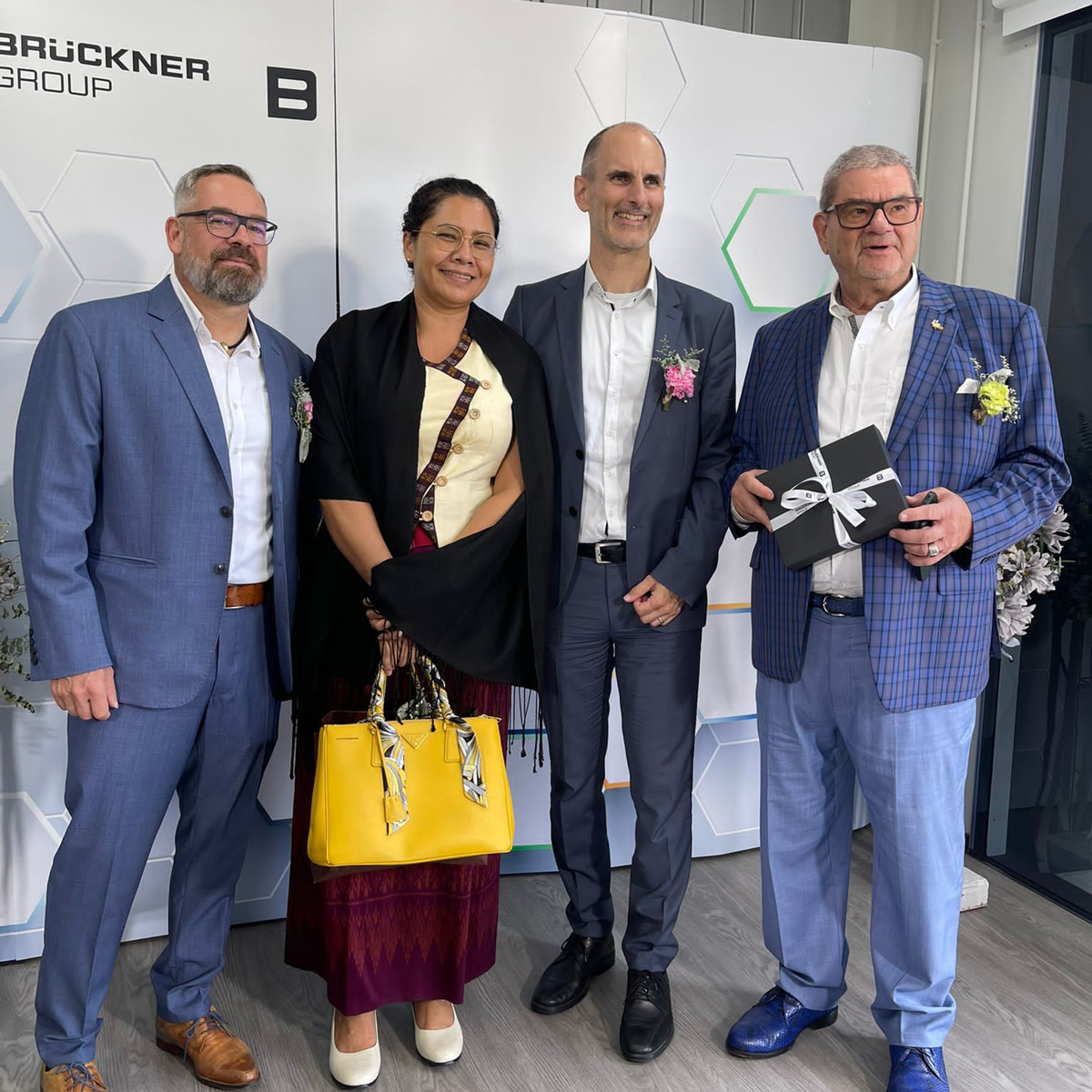 At the core of the Project Team, led by Managing Director Tobias Fuchs (2nd from right), were the experienced Manager Walter Ströder (left) and, in Thailand, the Sanet team headed by Dr. Gunter Denk (right) and Sanet CEO Chulalux C. Denk (center). 
In an almost record time of less than one year, the strategic planning of the Group, including company formation, business planning and site selection, up to the approval of incentives by the Thai Board of Investment (BOI), was implemented. 
Working in trust with the Managing Director, to date Sanet has recruited the Finance Director, HR Director and well over a dozen internationally deployed engineers. All parties concerned are looking forward to a continued excellent cooperation.
BergHOFF: Top Quality Cooking and Kitchen Equipment on Everyone's Lips
Partnership with MINOR Lifestyle facilitated by Sanet celebrates successful launch
Being assigned by BergHOFF, the renowned Belgian brand for cooking and kitchen accessories BergHOFF, SANET ASEAN ADVISORS had researched and evaluated no less than 33 possible candidates in view of their potential to be the ideal distribution partner in Thailand. Following then face-to-face meetings and negotiation with seven short-listed partners, the time had come:
Sofia Ikiddi, International Sales Manager of BergHOFF, was able to announce a distribution and partner agreement with MINOR-Lifestyle, probably one of the finest and noblest distribution organizations for lifestyle products in Thailand.
The challenging months encountered during the COVID restrictions were used to prepare a flawless launch of the BergHOFF brand. At this stage, Sanet was at hand to help create the smoothest possible transition of the brand into retail chains, department stores and shopping malls.
And here we are: BergHOFF products are now part of the numerous MINOR Flag Stores and its cooking ranges targeting the upper middle class in dozens of Thai department stores.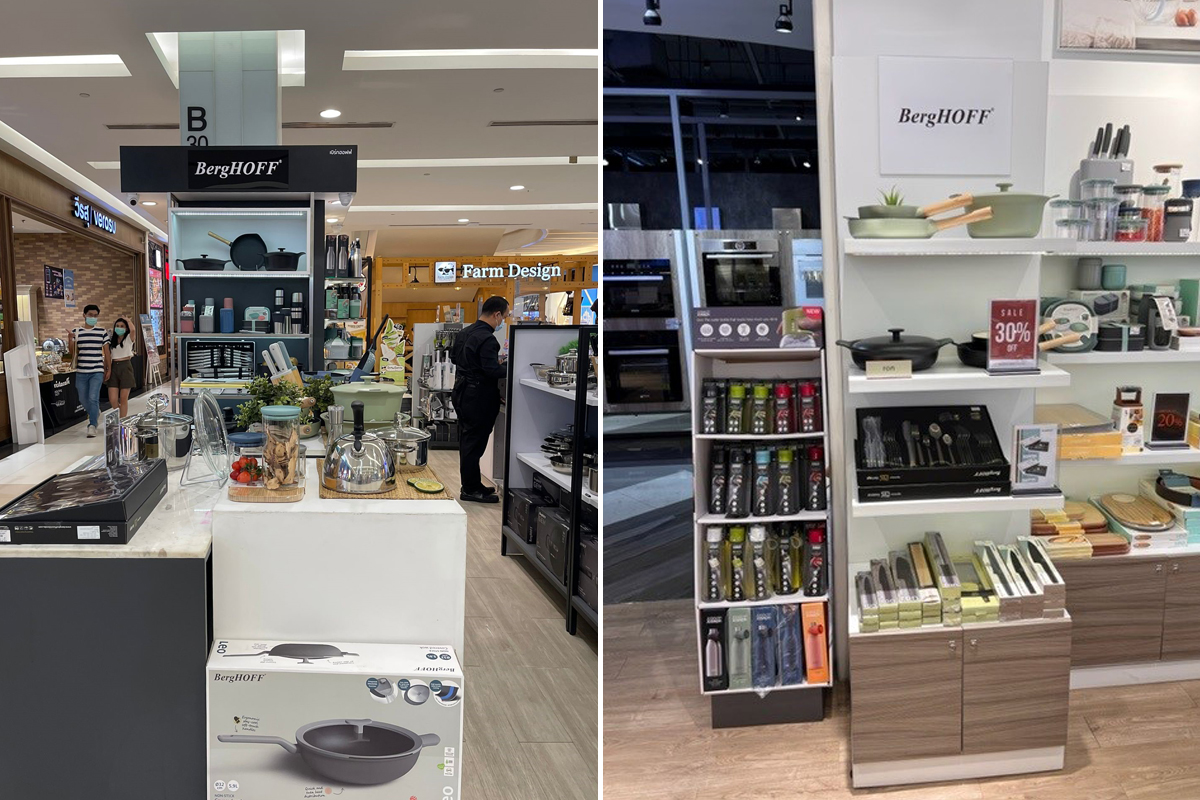 Careful market research and analysis by Sanet, identification of more than 30 potential partners, and in-depth discussion of a partnership with seven selected candidates jointly between BergHOFF's International Sales Manager Sofia Ikiddi and Sanet have all paid off: 
The product ranges were defined, preparedness for supply was established, and the launch was accomplished. BergHOFF products are now on everyone's lips among Thai lovers of well-designed and high-quality kitchen equipment.