Legal Services Thailand gives an edge for entrepreneurs opening a company in Thailand today. Regular business practices may not be sufficient to meet the needs and chase after the trends of the current marketing framework. One key feature of a successful business brand is to make sure that your business operations are within the bounds of the law and practice legal ethics. The legalities and any other associated endeavors of your enterprise are things you should never overlook, which a team of legal advisors could definitely help you with. Here are the following reasons why you should affiliate your business operations with the best legal services Thailand can provide.
What Are Legal Services?
The definition and purpose of legal services may be a common question for people new to the business world, but in a nutshell, this is a set of services provided by a group of legal counsels. These services include assisting individuals in catering to legal concerns, working from analysis, system installation, contract writing, legal document preparation, and other legal affairs. In the wide spectrum of commercial endeavors, legal services play a critical role as well. It is undeniably a crucial component that ensures the company's smooth operation in the midst of challenges in starting a business in Thailand. 
It can be overwhelming to cater to numerous documents that have to be created in starting up any enterprise in addition to the fact that you will have to embody better comprehension of the legislation of the business world. With that, having a team of expert legal advisors will be of your advantage. A reliable team can provide prompt and accurate solutions to issues effectively and efficiently and enables you to be in the real competition of marketing industries as other groups surely have hired teams of legal services in Bangkok Thailand to handle their affairs as well.
As a kick-off of your firm, the definition of employment rules and business affairs will be swift and easy with legal counsels backing up your organization. Legal counsel is no doubt crucial when starting up a business.
Legal Services Duties
Playing a critical part in a business establishment, the functions of Legal services are as follows:
Legal Services simplify the complexity of the law. This group of attorneys will be available to help you. Their assistance ensures that you will not breach any of the legal boundaries set by the law. 

Organize your paperwork if you're in court. If you intend to file a lawsuit, you must bring many papers with you to court. Hence, it is preferable to delegate the creation of documents to the legal advice team.

With Situational Legal Reports, the team will continuously update the management on legal issues. They also make sure you are informed about changes that could impact the organization in any possible scenario, which is crucial. It's like a trustworthy companion that supports your firm through your ups and downs in the industry.
4 Reasons Why Businesses Need Legal Services In Thailand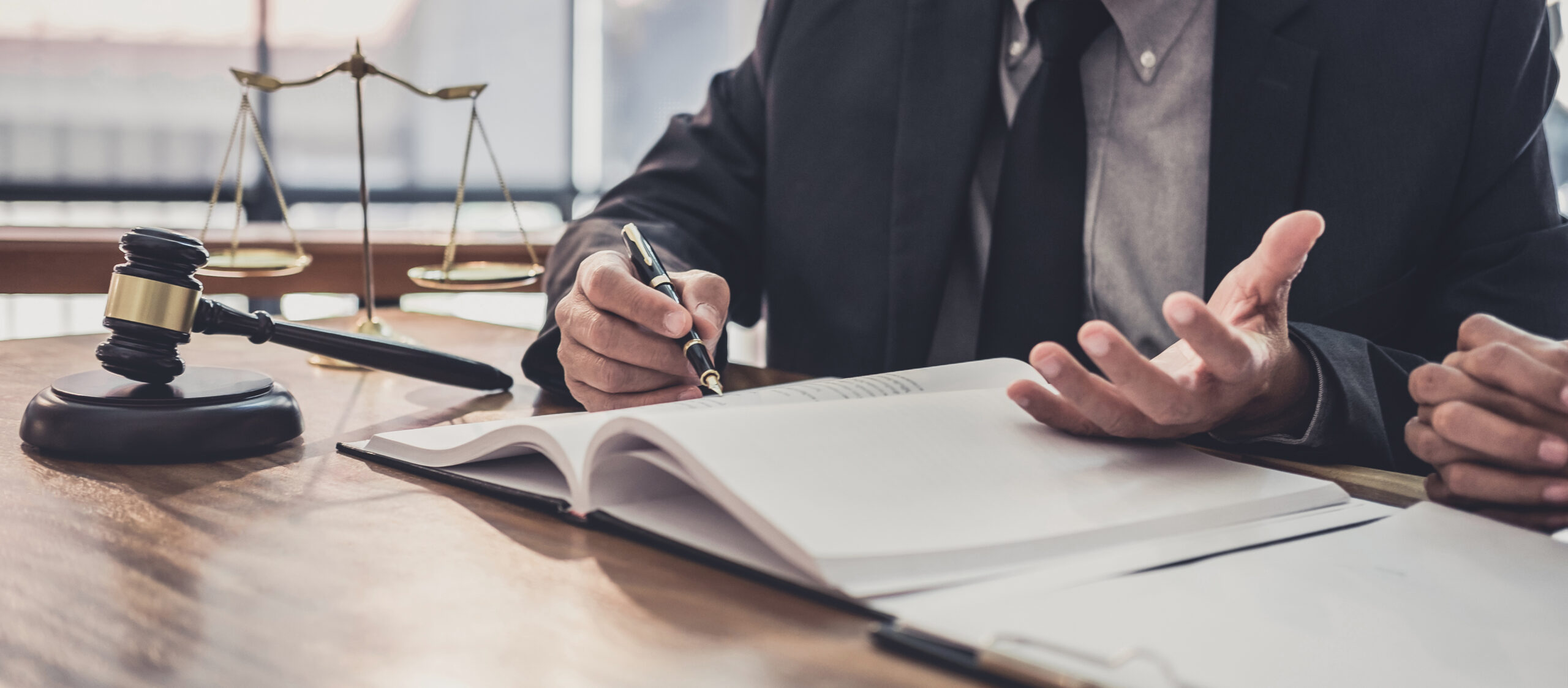 These are some justifications for using legal services in Thailand:
Staying within the bounds of the law from the launching of your own business might feel a little vague but you could easily grasp the situation well enough when you partner up with a dependable group of legal counsel. You can ascertain that you are doing business correctly and that your course of action is legally acceptable. Doing so saves you from sudden legal grounds without your sufficient knowledge.

Smooth company growth will be easier and success follows eventually. When legal topics are covered and secured with your legal services providers, you can simply rest easy. And in the worst scenarios where you face lawsuits, a team is right within your reach to take on the challenge. But, your legal services team's main role is to keep your business away from such instances and encourage sustained company growth.

The selection of an experienced

legal services Thailand

team should be composed of experts and professionals. While your task is to manage a prosperous firm, this legal group should support and resolve legal disputes in order to promote the company's uninterrupted growth and accomplish the desired outcomes.

Working with an honorable legal service provider lessens anxiety. It is a fact that as the head of the firm, your responsibility seems limitless, and hiring a team of legal service experts takes one load off your shoulder. You just have to channel your energy and attention in planning the operations and monitoring the growth of your company. Your chosen team of law professionals will handle other affairs associated with legalities.
Easily Manage Your Business With Legal Services Thailand
Opening a firm in Thailand may no longer sound so tedious and tough when you choose to take the challenges with legal service providers. Opening a business and doing business won't pose a problem anymore when you pick the best Legal services in Thailand that houses experts with entire history in this discipline like Sanet Group, a Thailand-based law firm that provides top-notched legal services in the country. This team of specialists has helped innumerable companies in the past that thrived successfully in business competition. 
Sanet Group, The Leading Legal Services Provider In Thailand
For people who want to launch a business in Thailand and are searching for a reputable Legal services team that can assist you in your legal concerns and affairs, the Sanet Group is your golden bullet, the perfect solution for your desired success. The legacy of this organization has been around since 2003 successfully bringing business accomplishments to their partner firms with the help of their exceptional law experts. They can handle a myriad of legal concerns efficiently with their strategic approach and have proven effective for so long now thriving in this industry. The group's prestige made it obvious that this legal services Thailand team is the most prominent and can play a critical factor in the advancement of contemporary companies. Consult with our professional lawyer today https://sanet.eu/contact/?lang=en.
Remember that a clear legal framework suitable for the goals of the company is the cornerstone for effective business operations. This will make your firm indisputable.