In general, it should be considered that for longer stays in Thailand either a NON-(Immigration)-B or a NON-(Immigration)-O Visa has to be applied for in your home country. Both Visas can then be extended in Thailand. In addition, foreigners are generally legally obliged to have a work permit when doing business in Thailand.
Visa depending on reason for stay
The NON-B visa used for employment must be applied for with the submission of an employment contract and various documents and is valid for an initial period of four weeks. Within this period, the work permit must be issued in order for the visa to then be extended to one year.
Companies wishing to employ Europeans must show evidence of 2 million THB paid-in capital per foreigner and must employ 4 Thai employees as a rule.
There is some facilitation for holders of a NON-O Visa, who have a Thai wife and/or family in Thailand and contribute to their alimentation.
In addition, there are further options such as the Smart Visa and the new "Gold" Ten-Year Visa, which are, however, tied to certain requirements that are not easy to fulfill in their combination.
The new 10-year visa (LTR Visa)
Since September 2022, the new Long Term Resident (LTR) Visa has been available for application. For 50,000 THB, so-called "high potential" foreigners can obtain a 10-year residence permit.
This visa program was introduced with the aim of attracting foreign wealth, talent and technology to support economic growth.
However, the requirements for the 10-year visa are set very high:
Wealthy Global Citizens are those with over $1 million in verifiable assets, of which at least $500,000 must be invested in Thai government bonds, company shares or real estate.
The Wealthy Pensioner must be over 50 years old and receive an annual pension above USD 80,000. If the pension is between 40,000 and 80,000 USD, an additional requirement is an investment over 250,000 USD in Thai government bonds, company shares or real estate.
Remote workers who are employed abroad but work from Thailand can obtain the visa if their annual salary is at least 40,000 USD. However, if the salary is less than USD 80,000, the applicant must also provide proof of a master's degree or higher academic degree, or own intellectual property, or obtain Series A financing.
The catch here: In addition to the requirement that the employee has been in the business field of current employment for five years, the employer must either be a publicly traded company or have a combined revenue of $150 million in the last 3 years.
A High-Skill Professional, and therefore eligible to apply, is a person who has earned at least $80,000 in each of the last two years and works in a "target industry." This list includes specific technology sectors and trades related to government goals, such as sustainable energy production, environmental technology or robotics. If the expert earns less but still more than $40,000 per year, he or she must demonstrate a master's degree or specialized and relevant expert knowledge.
Those who can be classified in one of these categories must still obtain health insurance or deposit 100,000 USD.
The advantages of the LTR Visa at a glance: Reduced personal income tax rate of 17%, the elimination of the requirement that employers hire four Thai nationals per foreigner, fast track at international airports, and reporting to immigration once a year instead of every 90 days.
Smart Visa
As with the LTR Visa, the Board of Investment is responsible for approving the Smart Visa.
The Smart Visa can be issued for up to four years. A separate work permit is not required. The same applies to the reporting period every 90 days to immigration, which is extended to one year. You can also enter and exit the country as often as you like and use the "Fast Track".
The Talent Visa "T" is granted if you are employed either by a Thai company with at least 100,000 THB monthly salary or by a startup in Thailand with at least 50,000 THB monthly salary. The same applies if you are a retired expert, confirmed by an agency responsible for this, and are employed in a supporting position. Also, if you are an employee of a foreign company, you can obtain a T visa if you are to be employed in Thailand for at least one year.
The Investor Visa "I" requires that you also jointly invest with others, at least 20 million THB (approx. 550,000 EUR) in one of the target industries or individually invest 5 million THB in a start-up.
For the Executive Visa "E", you must be employed by a Thai or foreign company in the target industries in an executive position (managing director or chairman of the board) with at least 200,000 THB per month for at least one year.
For Startup Visa "S", you must hold at least 25% shares or be a director of a startup. You must prove at least 600,000 THB in a foreign account committed for at least three months. The startup must be certified by a government agency for one of the target industries.
Elite Visa
The Elite Visa falls under the category of tourist visas, with the proviso that it is arranged by a private company and entitles the holder to long-term residency. In cooperation with the Tourism Authority of Thailand, certain amenities are also granted upon payment of substantial amounts. These are usually benefits such as the use of a fast track on entry and exit, discounts at leisure facilities and the like. Recently, a work permit can be issued for very large foreign investments.
The most common elite visas summarized:
Easy Access Membership allows you to enter and exit Thailand for five years unlimited and with a maximum duration of one year at a time. You will receive assistance with immigration, have access to limousine service, receive assistance with 90-day notification to immigration. The price for this is a one-time payment of 600,000 THB.
Privilege Access Membership grants you identical rights for 10 years for a fee of 1 million THB. The visa is also limited to five years but can be renewed.
Ultimate Privilege membership is valid for 20 years and costs an additional annual fee of 20,000 THB. The basic fee is 2 million THB. The visa is also valid for five years at a time and can be renewed.
Elite Family Excursion membership costs 800,000 THB and includes the visa for 2 people. Additional visas for family members can be issued for a fee of 300,000 THB per person.
The application process for the Thai Elite Privilege Card and the issuance of the Thai Elite Visa usually takes one to three months.
Retirement Visa and Elite Visa
Retirement visas, which allow retirees to stay in Thailand but do not entitle them to work, are also popular. Individuals who are at least 50 years old, can prove a monthly income of 65,000 THB and have health insurance can be granted an annual visa in this way. As an alternative to the minimum income, the deposit of 800,000 THB is also considered sufficient budget for annual stay and entitles to long-term stay in Thailand. After issuing a 3-month visa at the Thai Embassy in the home country, the visa can be extended to one year in Thailand.
Short-term visas for installation and repair work
Foreign technicians too need a work permit for the commissioning or repair of their company's machinery. If necessary, a short-term permit can be granted, but for a maximum of 15 working days only. A one-time extension for another 15 working days is possible. But be careful, for longer work you need to be employed by a Thai company according to the general rules.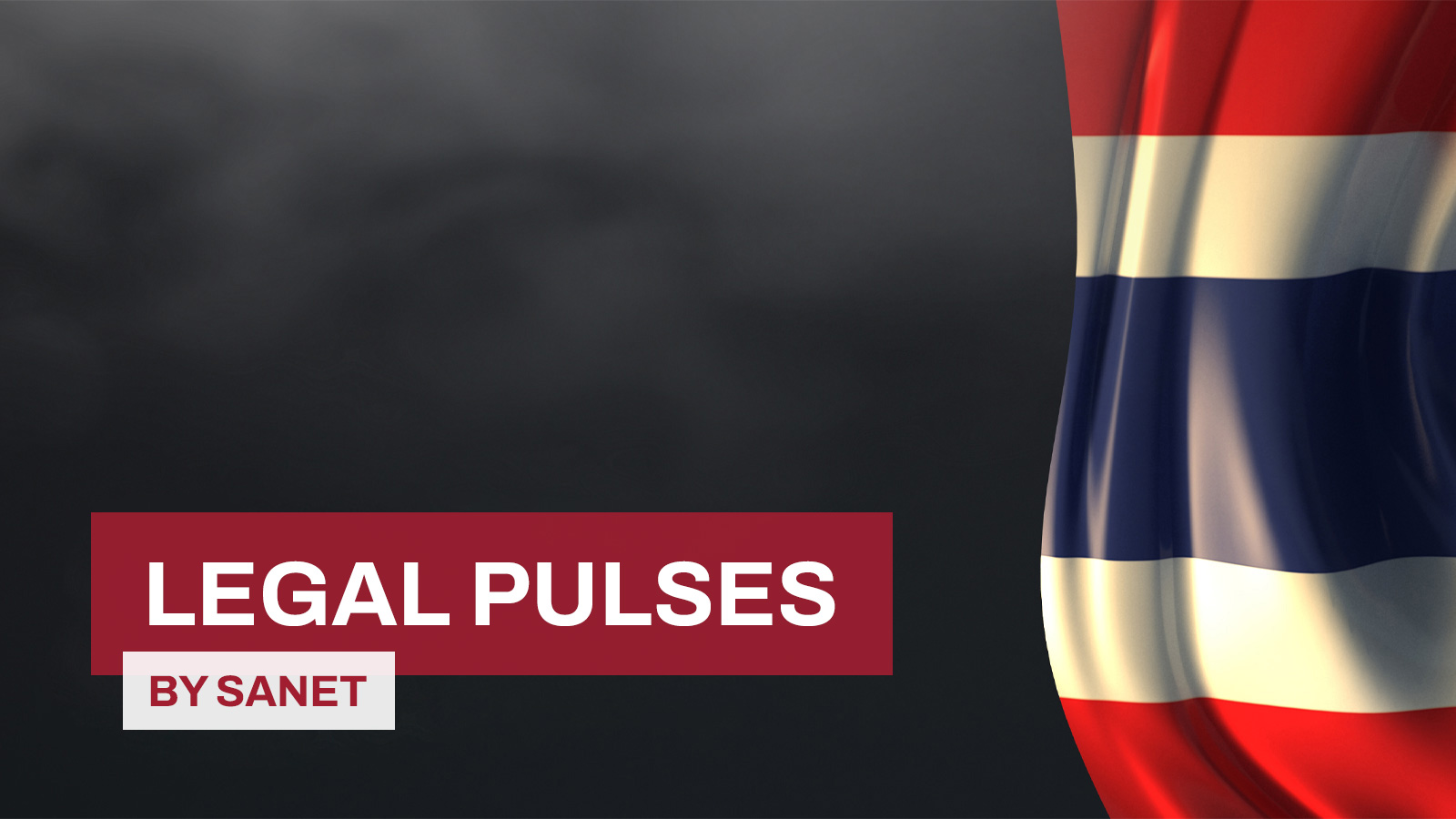 • The Free Movement of Skilled Workers in ASEAN • Only two shareholders now in the Co. Ltd. • the Elite Visa: here's how!